Keynote Speaker
Josh Linkner
Harnessing Innovation: Turning Raw Ideas into Powerful Results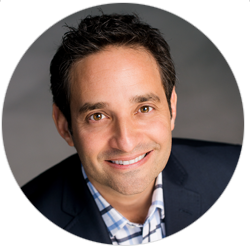 Presentation description: As a five-time successful tech entrepreneur and investor in dozens of startups, Josh Linkner has seen thousands of companies loaded with creative buzz and big ideas. How is it that some harness their imagination to create game-changing drivers of growth and innovation while others miss the mark? The answer: The best companies have a systematic process to focus their team's creativity into practical outputs – something Linkner discovered by founding and building companies that sold collectively for over $200 million. As a professional-level jazz guitarist, Linkner blends the improvisational qualities of a jazz ensemble with bleeding-edge business savvy to bring a completely fresh perspective on unleashing creativity in the organization. His inspiring presentation delivers practical tools that can be used immediately to increase creative output and deliver bottom-line results.
Attendees will discover how to:
Build a culture that celebrates fresh thinking and embraces new ideas

Challenge assumptions of conventional wisdom and, in doing so, build the courage to foster responsible risk-taking

Develop "every day" creativity and break free from the biggest creativity blockers
Biography
Josh Linkner – who started his career as a jazz guitarist - personifies creativity,
entrepreneurship and disruptive innovation. He has been the founder and CEO of five
tech companies, which sold for a combined value of over $200 million.
Josh is the author of four books, two New York Times Bestsellers: Disciplined Dreaming:
A Proven System to Drive Breakthrough Creativity, and The Road to Reinvention: How to
Drive Disruption and Accelerate Transformation, as well as his latest book, Hacking
Innovation. He is also the Founding Partner of Detroit Venture Partners, investing in and
mentoring over 100 startups.
Josh has twice been named the Ernst & Young Entrepreneur of the Year and is a
President Barack Obama Champion of Change award recipient. He is a regular columnist
for Forbes, The Detroit Free Press, and Inc. Magazine. His work on innovation has been
featured in The Wall Street Journal, Harvard Business Review, CNN, and The New York
Times. And yes, he still plays a mean jazz guitar. For more information,
visit JoshLinkner.com.
Helpful Information
All credits must be claimed by Dec. 31, 2018 - there will be no extensions.
Claim credits
Notify me 2019
ASA Membership Matters
ASA members receive deep discounts on registration. Join today!
Sign up to live stream four popular sessions.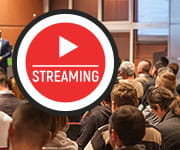 Thank You Industry Supporters
Whose contributions allow the American Society of Anesthesiologists® to create world-class education and resources to improve patient care and outcomes.

Thank You Annual Meeting Supporters