Run For The Warriors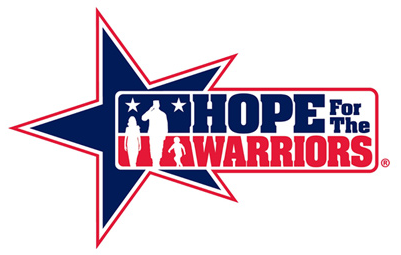 Hope For The Warriors® – Run For The Warriors® 5K Run/Walk
NEW DAY! Saturday, October 21 | 7 a.m.

South Boston Maritime Park | Adjacent to the Boston Convention and Exhibition Center

Pack your running shoes and join us for the Hope For The Warriors 5K Run/Walk. Following last year's successful run in Chicago, ASA will sponsor, for an eighth consecutive year, Hope For The Warriors - Run For The Warriors in Boston. Join meeting attendees, exhibitors, local residents and military personnel who run to support those wounded serving our country and their families.
Check back soon for the registration link and details.


HOPE FOR THE WARRIORS®
MISSION: Restore self, family and hope
CORE VALUE: Honor the purpose of service
HISTORY
Hope For The Warriors
®
was founded in 2006 aboard Marine Corps Base Camp Lejeune, in North Carolina, as we witnessed, firsthand, the effects of war on our families and communities. For the past 10 years Hope For The Warriors® has been dedicated to serving those who have served. We provide a full cycle of care to restore self, family and hope to post–9/11 service members, their families, and families of the fallen.
WHY HOPE?
A solution provider... we are a hand up – not a hand out; Provide comprehensive case management... we put all the pieces together; Focus on mental health and wellness... creating successful transitions for the entire military family.
PROGRAM FOCUS
Transition Services — Supports the career, educational and personal goals of service members, veterans and their family members as they experience the many military transitions.
Clinical Health & Wellness — Provides a holistic, person-centered approach in addressing the physical, psychological, social, moral and environmental needs of the service member, their family and families of the fallen.
Sports & Recreation — Reintroduces a loved sport or hobby with an emphasis on organic healing, or gives the opportunity to gain new skills with the use of adaptive equipment to assist in physical and psychological recovery.
Helpful Information
Save $100 on registration - book your hotel room through ASA's hotel block.
Register
Submissions
Learn more about submission opportunities
Submission Info