ASA My Meeting App
Get the ASA My Meeting App
ASA's mobile app enhances your meeting experience.
The ASA My Meeting app gives you:
Immediate access to critical meeting materials
Connectivity to schedule meet-ups with other attendees
Ability to search and view exhibiting companies, products and descriptions
Notifications and real-time alerts about can't-miss events and important meeting information

To see what else it can do and to download the app, visit asahq.org/MeetingApp
Helpful Information
Mark your Calendar
PRACTICE MANAGEMENT 2018
January 26-28, 2018
New Orleans, LA
Thank You!
ASA Industry Supporters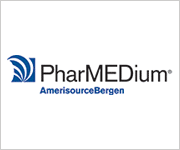 Thank You!
ASA Conference Supporters