Main Conference
January 26-28, 2018
Hyatt Regency | New Orleans, LA
Become a trailblazer in your practice by hearing from ASA thought leaders in practice management and industry experts about crucial trends facing the industry, learn useful tools and unique solutions to address the specific needs of your practice and strengthen your leadership skills.
Thursday pre-conference
Pre-conference: Climate Change: Anesthesia Practices are Feeling the Heat Too! NEW!
Thursday, January 25, 2018
Moderator: Genie Blough
Focused interactive sessions for anesthesia administrators and executives to recognize changes in the healthcare environment, sources of risk and opportunities for change.
Friday pre-conferences
Pre-conference: Basics in Practice Management
Friday, January 26, 2018
Moderator: Brian M. Parker, M.D.
Strengthen your comprehensive understanding of basic economic and business management and regulatory principals essential to run a successful anesthesia practice beyond clinical work.
Pre-conference: Building Effective Leadership
Friday, January 26, 2018
Moderator: Samuel Wald, M.D., M.B.A.
Effective leadership skills continue to increase in importance for physicians to successfully manage change. An integral part of managing an anesthesiology practice is understanding the tools necessary to meet current needs. This one-day course is a is a primer on strategies for how to become a successful leader.
Pre-conference: LEAN Management in Health Care
Friday, January 26, 2018
Moderator: Shubjeet Kaur, M.D.
Add value to your practice by applying LEAN management principles. Attendees will leave with a tool kit for implementing LEAN strategies in their workplace, creating better outcomes at a lower cost.
Pre-conference: Developing Your Value Proposition: How Quality Creates Value
Friday, January 26, 2018
Moderators: Edward Yaghmour, M.D., Mohammed Minhaj, M.D., M.B.A., Mark Deshur, M.D., M.B.A.

As health care moves from individual physician patient encounters to systems that are quality and value driven, physician anesthesiologists are challenged to find methods to define and demonstrate their value in health care systems. This one-day course will give you the tools to define how information technology can assist you in this process and how to use service lines and other tools to define their value in your practice and remain relevant in the larger health care market.
Pre-conference: Billing, Coding and Compliance
Friday, January 26, 2018
Moderator: Salvatore Vitale, M.D.
To survive, a practice needs to remain financially viable. Health care reform has brought with it numerous new regulations. It is crucial that anesthesia practice managers understand how to properly code, maximize revenue for departments, and avoid billing errors.
Pre-conference: The Health Care Hurricane: Safe Flying Lessons
Friday, January 26, 2018
Moderator: Genie Blough, M.B.A., FACMPE

Anesthesia administrators and physician leaders will recognize changes in the health care environment, sources of risk and opportunities for change. Physicians and associated administrators will be able to apply these issues to their home practices and provide take-away lessons for leadership dyads to manage safely in turbulent conditions.
Pre-conference: Bigger is Not Always Better: Tools for the Viability of Small to Medium Group Practices – NEW!
Friday, January 26, 2018
Moderator: Lilian Kanai, M.D., M.B.A., FASA, Keith J. Chamberlin, M.D., M.B.A., Patrick H. Allaire, M.D.
Enhance your ability to deal with practice management issues faced by small to medium group practices.
Residents and Fellows Track
Saturday, January 27, 2018
Moderator: Erica Stein, M.D.
This one-day course will provide foundational concepts in practice management so that attendees will be able to meet and excel at the non-clinical demands unique to starting out in practice.

View the Agenda [PDF]
Get Notified
Notify me
Helpful Information
Sign up to be notified when PRACTICE MANAGEMENT™ 2019 registration opens!
Thank You!
ASA Industry Supporters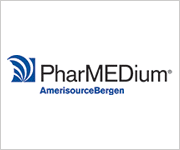 Thank You!
ASA Conference Supporters