ASA Emerging Leaders Scholarship Program
Sponsored by the ASA Committee on Practice Management
Emerging leaders provide a pathway to communicate new duties and responsibilities of professional advocacy and practice management to their programs, peers and state resident components.
The ASA Committee on Practice Management offers ten $1000 scholarships to residents to offset expenses to attend PRACTICE MANAGEMENT™. Program directors submit nominations, CVs, and letters of recommendation, along with an essay from the resident. The nomination deadline is the end of October.
In addition, the committee strongly encourages state component societies and residency programs to provide financial support for resident attendance.
Congratulations to the 2018 Scholarship Recipients!
Christopher Bailey, M.D. (AZ)
Michael Do, M.D. (CA)
Patrick Egan, M.D. (IN)
Myroslav Figura, M.D. (CA)
Manasa Gill, M.D. (UT)
Lindsey Gouker, M.D. (NC)
Spurthy Narreddy, M.B.B.S. (MI)
Sagar Navare, M.D. (MN)
Colby Simmons, D.O. (CO)
Chelsea Thomas, M.D. (MD)

Questions? Please contact residentcomponent@asahq.org.


Helpful Information
Learn with your team – group discounts available!
PRACTICE MANAGEMENT 2018
January 26-28, 2018
New Orleans, LA
Thank You!
ASA Industry Supporters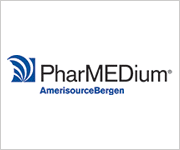 Thank You!
ASA Conference Supporters