Exhibits
Explore the Latest Products and Technology
Map out
your plan
to visit the exhibitors.
Exhibitors include anesthesia billing and coding companies, staffing services, anesthesia information management systems, and other business consulting organizations related to anesthesia.
Learn about state-of-the-art advances in practice management
Enjoy breaks, lunch service, and a welcome and wine tasting reception with exhibitors
Network with colleagues and experts in the field
Explore and compare the latest products and services
The Exhibit Hall is adjacent to the General Session
Exhibit List and Map (PDF)
Exhibit Dates and Hours:
Friday, January 27, 2017 | 9 a.m.–3 p.m.
Lunch in Exhibit Hall: 11:30 a.m.–12:45 p.m.
Breaks: 9-9:30 a.m. and 2:30-3 p.m.
Welcome and Wine Reception: 6–7:30 p.m.
Saturday, January 28, 2017 | 9 a.m.–4 p.m.
Lunch in Exhibit Hall: 11:45 a.m.–1 p.m.
Breaks: 9-9:30 a.m. and 3:30-4 p.m.
Plan Your Booth Visits
Create a custom plan of exhibitors your want to visit, browse exhibitor's profiles and more!
Start planning
.
Helpful Information
Mark your Calendar
PRACTICE MANAGEMENT 2018
January 26-28, 2018
New Orleans, LA
Thank You!
ASA Industry Supporters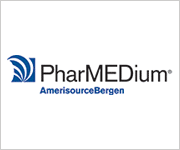 Thank You!
ASA Conference Supporters