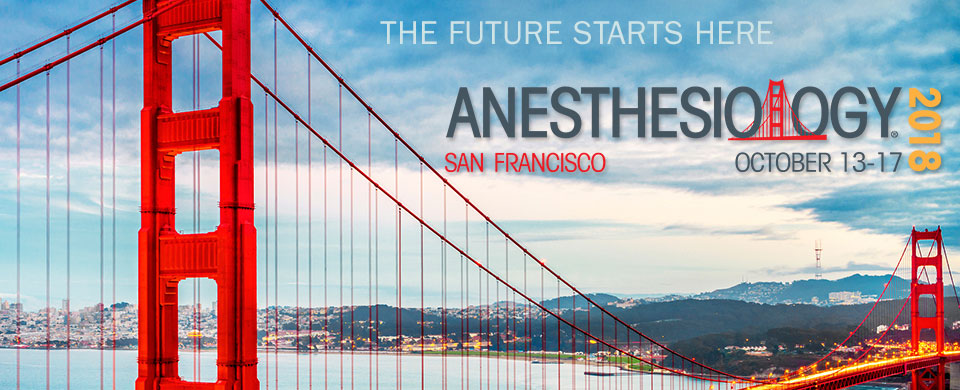 Claim credits ›
Deadline to claim credits is December 31, 2018
Thanks for attending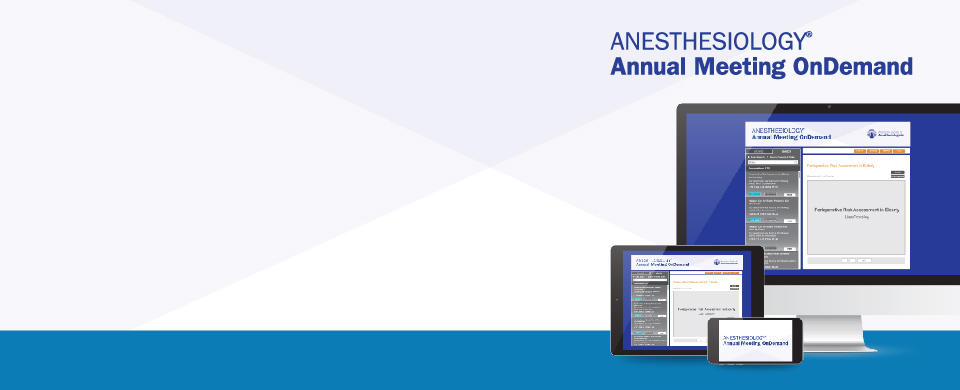 Order now ›
Cutting-edge insights at your fingertips.
OnDemand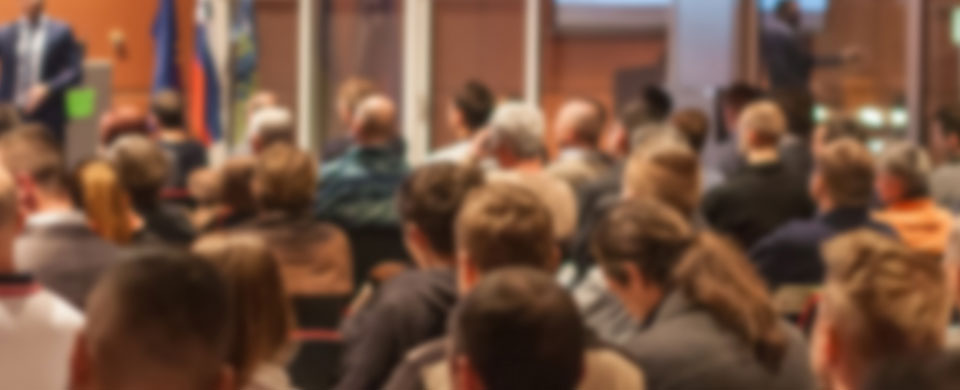 Register ›
Live stream four popular sessions!
Can't attend?
Meet us in the City by the Bay—San Francisco, California—October 13-17 for ANESTHESIOLOGY® 2018! This year's conference bridges research and technology with patient care while facilitating face-to-face collaboration with more than 14,000 peers, thought leaders and anesthesia providers from more than 80 countries.
A fundraiser and charity run provide attendees with two opportunities to give back to causes that hold important significance to ASA. Connect for a Cause benefits four ASA foundations that contribute to the success of the specialty, and the Hope For The Warriors® – Run For The Warriors® 5K Run/Walk supports programs for wounded veterans and their families. Whether you're interested in an evening of networking and enjoying reception-style eats, or breaking a sweat alongside attendees, military personnel and locals, both of these events support worthy causes.
ANESTHESIOLOGY® 2018
San Francisco | October 13-17
All credits must be claimed by Dec. 31, 2018 - there will be no extensions.
Medical Students and Residents & Fellows
Attend the conference to get a deeper dive into the specialty of anesthesia and uncover insights about topics with a broad appeal. Immerse yourself in world-class education and participate in networking opportunities to grow your professional network. To make the most of your time, tailored programs have been developed for Medical Students and Residents & Fellows.
International Resources
Kickstart the visa application process by downloading your invitation letter to join a diverse network of medical professionals at ANESTHESIOLOGY 2018. For more information regarding 2018 International Group Housing, visit ASA International Group Housing.
Thank You Industry Supporters
Whose contributions allow the American Society of Anesthesiologists® to create world-class education and resources to improve patient care and outcomes.

Thank You Annual Meeting Supporters