Connection Center
At the Connection Center, you'll find:
Hundreds of technical, scientific and educational exhibits displaying and demonstrating the latest products, services and industry research in:

Airway Management, Critical Care Monitoring, Education/Publishing/Research, Imaging Systems, Instruments and Equipment, Pain Management, Pharmaceuticals, Point of Care, Practice Management, Software and Technology, Staffing/Career/Recruitment, and more!
Smart Stage– Stop by the Smart Stage and take part in a MED Talk. Scheduled throughout the day, MED Talks offer attendees short presentations about the latest industry research and innovations.
Simul8 Challenge, powered by Airway Ex – Attendees are invited to challenge themselves by competing in six games to increase anesthesiology skills and knowledge. Games encompass various areas of focus such as airway management and drug mechanism of action, and are played on smartphones and tablets in an app environment.
Connection Lounges – Complete with complimentary Wi-Fi, charging stations, credit claiming kiosks, social media feeds and ASA TV
Grand Opening Reception – Saturday, October 13, 10:30 – 11:50 a.m.
Refreshment Breaks – Complimentary refreshments will be provided in the Connection Center on Saturday, October 13 from 10:30 – 11:50 a.m. and 3 – 3:45 p.m., Sunday, October 14 from 9 – 9:45 a.m. and 3 – 3:45 p.m. and Monday, October 15 from 9 – 9:45 a.m.
Customize your Connection Center experience based on your interests - Customize now.
Helpful Information
All credits must be claimed by Dec. 31, 2018 - there will be no extensions.
Claim credits
Notify me 2019
ASA Membership Matters
ASA members receive deep discounts on registration. Join today!
Sign up to live stream four popular sessions.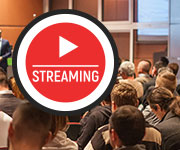 Thank You Industry Supporters
Whose contributions allow the American Society of Anesthesiologists® to create world-class education and resources to improve patient care and outcomes.

Thank You Annual Meeting Supporters