Host Letter
Dear friends,
I look forward to you visiting my home state this October. Boston is known for its rich history in anesthesia and popular tourist locations. It offers endless opportunities of activities you can enjoy including museums, sightseeing, tours, trails, shopping, dining, sports and more!
No matter what your interests, Boston has something for you. Check out the tours ASA has set up. If those aren't for you, here are a few additional attractions I recommend:
Explore 700+ interactive, hands-on exhibits at the Museum of Science.
Learn about European, Asian and American art at the Gardner Museum. Fun fact: In 1990, thirteen of the museum's works were stolen; the high-profile crime remains unsolved and the location of the artwork is still unknown.
Take a stroll through the Boston Public Garden – the first public botanical garden in America.
Walk around the four-story, 200,000-gallon giant ocean tank which is home to more than 1,000 marine animals at the New England Aquarium.
Visit the extraordinary Museum of Fine Arts, the most comprehensive art museum in the world, which encompasses nearly 500,000 works of art.
Walk or run the Freedom Trail – a 2.5-mile route that leads you to 16 historical sites.
Learn about the history of anesthesia by visiting the Ether Dome at the Massachusetts General Hospital – the oldest and largest teaching hospital of Harvard Medical School.
Explore MIT and Harvard University while checking out the unique museums at both educational centers.
Remember to bring a guest so you can share this experience.
See you soon!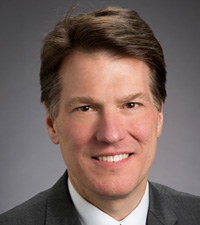 James P. Rathmell, M.D.
ANESTHESIOLOGY 2017 Local Host
Helpful Information
#ANES18 registration opens in June.
Notify me
ASA Membership Matters
ASA members receive deep discounts on registration. Join today!
Submissions
Learn more about submission opportunities
Submission Info