What to Know Before You Go | International
Important to Know
Unless otherwise notated, all events will occur at the Boston Convention and Exhibition Center.
Make the Most of Your Time
Arriving early? Pick up your registration items at the satellite registration posts at the Boston Park Plaza, Omni Parker House and Sheraton Boston.
Friday, October 20 | 3 – 7 p.m.
Saturday, October 21 | 7 – 10 a.m.
Full-Service Registration – Boston Convention and Exhibition Center, Exhibit Level, East Registration Lobby
Friday, October 20 | Noon – 7 p.m.
Saturday, October 21 – Tuesday, October 24 | 7 a.m. – 5:30 p.m.
Wednesday, October 25 | 7:30 a.m. – 12:30 p.m.
Start Saturday morning with your peers at the Opening Session, beginning at 9:15 a.m. sharp in the Ballroom – seating is limited so arrive early!
Pick up your copy for the ANES17 On-site News to get an all-encompassing look at the conference.
Grab your running shoes and join us on Saturday morning for the Run for the Warriors®.
Pick up your printed Certificate of Attendance, ready to frame, in the International Lounge. Certificates must be picked up on-site.
Affiliate Membership and Affiliate Resident Membership – Stop by the International Connection Lounge to learn ASA membership and its benefits.
Curious who else is here from your country? Use the interactive map in the International Connection Lounge to find out.
Relax, enjoy a cup of coffee and talk to your colleagues in the International Connection Lounge. Interpreters and printed Certificates of Attendance will be available.
Friday, October 20 | 3 – 7 p.m.
Saturday, October 21 – Tuesday, October 24 | 7 a.m. – 5 p.m.
Connect with affiliated subspecialty societies in Central Concourse, Level 3, and learn more about their meetings, activities and membership opportunities.
Register to attend a non-accredited satellite symposia.
Arrive one day early and attend the NEW International Forum on Perioperative Safety and Quality.
Foreign Language Problem-Based Learning Discussions
Participate in small group case discussion facilitated in Chinese, Japanese and Spanish:
Spanish:
L114. Anesthesia for a Hypoplastic Left Heart Syndrome Parturient (Presented in Spanish) | Saturday, October 21 | 11 a.m. – Noon
L141. Really? You are Going to Let This Multiparous Woman Have a Trial of Labor After Caesarean Section (TOLAC)? (Presented in Spanish) | Saturday, October 21 | 4 – 5 p.m.
L231. Pheochromocytoma Resection Scheduled at 7 a.m. Tomorrow. And By the Way, She is 18 Weeks Pregnant! | Sunday, October 22 | 1:10 – 2:10 p.m.
Chinese
L142. How Do You Rescue Acute Pain in Patients with Widespread Body Pain? Is This the Mission Impossible? | Saturday, October 21 | 4 – 5 p.m.
Japanese:
L222. My Wife Has a Cerebral Aneurysm! | Sunday, October 22 | 11 a.m. – Noon
ASA® My Meeting app
Download the ASA My Meeting app to navigate #ANES17 with ease to:
Access the event schedule and customize your agenda.
Search for speakers and their presentations.
Explore exhibitors using the interactive map.
Receive important updates and exciting offers.
Network with other attendees and share contact information.
Download the NEW Virtual Event Bag.
Connection Center
Join us in this product, service and resource showcase where you can:
Engage with 300+ technical, scientific and educational exhibits.
Participate in the Industry Theater.
Network with your peers at the Welcome Reception.
View your peers' Medically Challenging Cases, Electronic Posters and Traditional Poster Sessions.
Relax and recharge at the Connection Lounges.
Grab a bite to eat at the ASA Bistro.
ASA member exclusive—stop by Booth #1542 to receive a complimentary professional portrait.
Hours
Saturday, October 21 | 10:30 a.m. – 6:30 p.m.
Sunday, October 22 | 9 a.m. – 4 p.m.
Monday, October 23 | 9 a.m. – 1 p.m.
ASA Resource Center
Speak with ASA staff to learn how to optimize your practice, advance your skills and support your specialty. Learn about the wide range of resources available to you, including:
Membership
Education

Pre-order a 2018 subscription of ACE or SEE—the first 30 people will receive a $25 Amazon gift card!
Participate in a free Anesthesia SimSTAT – Trauma demo

Group Practice Solutions
Perioperative Surgical Home
Quality
Philanthropic
Advocacy
Plus, pick up your ASA gear and Dr. Atul Gawande's books while supplies last in the Retail Store.
Educational Sessions
Don't miss the featured and late-breaking sessions:
MACRA: What is It and What Do I Have to Do?
Assessing and Analyzing the Perceptions of Perioperative Professionals on Neuromuscular Blockade Monitoring and Residual Neuromuscular Blockade
The Future of Anesthesia Simulation Education
Tranexamic Acid for Postpartum Hemorrhage: To Give or Not to Give?
A Strategic Dialogue on the Future of Anesthesiology
Obamacare Repeal and Replace: What Does the Future Hold?
The Administration's Response to the Opioid Crisis and ASA's Contribution
You may also be interested in:
AQI MACRA Reporting Seminar
ASA Brain Health Initiative
(ASRA-Pain) Advancing the Quality of Pain Medicine Treatments
Women and the Power of Negotiation
Low-Tech Simulated Emergency Drills Made Easy
Simulation Experience for Crisis Management and Team Training
Self-Study Program
Participate at the designated kiosks located in the Northwest and Northeast Lobby, Level One at the Boston Convention and Exhibition Center, or on your own device at your convenience.
Log in to the Self-Study Program using your email and password on file with ASA.
Navigate to the My Learning tab and select My Enrollments from the dropdown menu.
Each self-study module is a separate activity.
Click on the title to begin.
Education credit claiming is available upon completion for 0.5 credits for each module.
Refresher Course Lecture (RCL) Summaries
Access the RCL Summaries using your email and password on file with ASA through the Education Center.

Be part of the conversation - #ANES17
Follow ASA and use #ANES17
Stay up to date on all things #ANES17 by liking us on Facebook and following us on Twitter, Instagram, YouTube and LinkedIn. Be sure to use the official meeting hashtag #ANES17.
Photo Contests
Selfie photo contest: We want to see your selfies! Post a photo of yourself or your group during your time in Boston, whether you're checking out what the ASA Resource Center has to offer or standing in front of the Bunker Hill Monument.
Experience photo contest: Publish a photo that you believe shares your experience at the ANESTHESIOLOGY® 2017 annual meeting. It could show how you're passing the time in the convention center, waiting for the Opening Session to kickoff, or your favorite exhibit at the JFK museum… show us what you're up to!
To enter both contests, publish your photo on your preferred social media network(s) with the hashtag #ANEScontest, and you'll be automatically entered to win. Enter by noon on Tuesday, October 24.
Trivia Contest
Also be on the lookout for several trivia contests we'll be promoting on Twitter. Make sure to use #ANEScontest in your reply to be eligible to win great prizes.
Social Media Star
The Social Media Star who tweets the most during each day of the meeting will be featured on the ASA social media pages and on the Tweet Walls throughout the convention center! Winners add meaningful conversation and great use of the hashtag #ANES17 throughout various social media outlets.
Helpful Information
All credits must be claimed by Dec. 31, 2018 - there will be no extensions.
Claim credits
Notify me 2019
ASA Membership Matters
ASA members receive deep discounts on registration. Join today!
Sign up to live stream four popular sessions.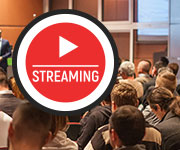 Thank You Industry Supporters
Whose contributions allow the American Society of Anesthesiologists® to create world-class education and resources to improve patient care and outcomes.

Thank You Annual Meeting Supporters