An ASA Fundraising Event
Connect for a Cause
Sunday, October 14 | 6–7:30 p.m. | Asian Art Museum
Mingle with fellow ANESTHESIOLOGY 2018 attendees and enjoy a reception-style tasting menu while raising funds for ASA's four foundations. The continued strength of anesthesiology relies on support of ASA related organizations.
Purchase ticket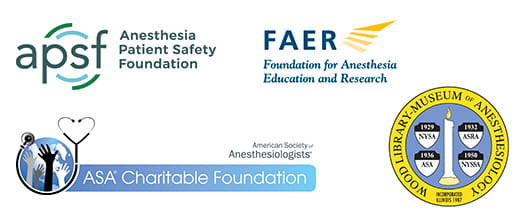 Helpful Information
Register now
ASA Membership Matters
ASA members receive deep discounts on registration. Join today!
Thank You Industry Supporters
Whose contributions allow the American Society of Anesthesiologists® to create world-class education and resources to improve patient care and outcomes.

Thank You Annual Meeting Supporters