Simul8 Challenge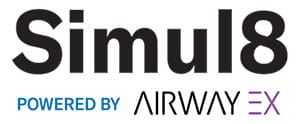 Visit the Connection Center to take part in the Simul8 Challenge, powered by Airway Ex. ASA invites attendees to compete in six video games to increase their anesthesiology skills and knowledge. The games encompass various areas of focus including airway management and drug mechanism of action, and are played on smartphones and tablets. Daily prizes will be awarded, and the Grand Champion will be announced on Monday, October 15.
Airway Ex is a free mobile app presenting rare and challenging airway management and anesthesia cases. More than 100,000 health care providers utilize Airway Ex to earn video game CME credits, compete with colleagues and sharpen clinical skills directly from a smartphone.
Download the app for free on iOS and Android to participate.
Case Challenges
Booth 1 - Case Challenge: Adult Intubation: Glottic Tumor
Booth 2 - Case Challenge: Pediatric Intubation (sponsored by NAPA)
Booth 3 - Case Challenge: Uncontrollable Cough (sponsored by USAP)
Booth 4 - Case Challenge: Vallecular Cyst (sponsored by Medtronic)
Booth 5 - Case Challenge: Epiglottitis
Booth 6 - Case Challenge: Merck AR Experience (sponsored by Merck)
Helpful Information
All credits must be claimed by Dec. 31, 2018 - there will be no extensions.
Claim credits
Notify me 2019
ASA Membership Matters
ASA members receive deep discounts on registration. Join today!
Sign up to live stream four popular sessions.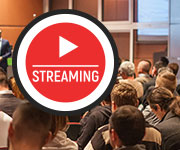 Thank You Industry Supporters
Whose contributions allow the American Society of Anesthesiologists® to create world-class education and resources to improve patient care and outcomes.

Thank You Annual Meeting Supporters