June 20, 2019
The Foundation for Anesthesia Education and Research (FAER) received a donation of $20,000 from the Illinois Society of Anesthesiologists (ISA) to sponsor two resident scholars from Illinois for the Resident Scholar Program (RSP) every year from 2019-2028. This donation is made to honor two of the ISA's past presidents, Dr. Usha Rani Nimmagadda and Dr. John E. Szewczyk, who passed away in 2018. The Dr. Usha Rani Nimmagadda and Dr. John E. Szewczyk FAER Resident Scholars will receive the opportunity to attend ASA's annual meeting, ANESTHESIOLOGY®, and present research at a paper poster session.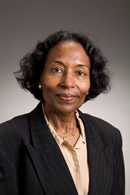 "Dr. Usharani Nimmagadda will always be remembered for her humility, kindness, gentleness, generosity, respect, humanity and
passion for anesthesiology," said Sean Adams, M.D., President of the ISA.
"Her enduring commitment and outstanding contributions to our specialty both locally and globally is why Illinois has made this donation to FAER in her name."
Dr. Usharani Nimmgadda,
M.D., FACA
"[Dr. Szewczyk] was a true stalwart supporter of the ISA and a physician who really cared about the future of [anesthesiology]. He was a great mentor who led by example," said W. Stephen Minore, M.D, Past President of the ISA.

Dr. John E. Szewczyk,
M.D., FACA
Anesthesiology as a specialty benefitted greatly from the support of these two outstanding physicians. Doctors Nimmagadda and Szewczyk strove to pass their knowledge and skills on to future generations of anesthesiologists through their work as educators, a commitment in keeping with FAER's own ideals. Dr. Nimmagadda served as a teaching anesthesiologist at Advocate Illinois Masonic Medical Center throughout the course of her career, as well as a clinical assistant professor and later a clinical associate professor at the University of Illinois. Dr. Szewczyk acted as a clinical assistant professor for the University of Illinois and in 2010 received the Department of Surgery Faculty Recognition Award for his contributions as a professor and role model.
FAER has selected two residents to be the inaugural named scholars; Wassi Shaikh, M.D., of Northwestern University and Ioannis Angelidis, M.D., of Loyola University will be named the Dr. Usha Rani Nimmagadda FAER Resident Scholar and Dr. John E. Szewczyk FAER Resident Scholar respectively.
"Nurturing future physician-scientists is imperative to the growth of anesthesiology as a specialty. The ISA's generous donation not only supports these up-and-coming anesthesiologists but is also an excellent way to honor Dr. Nimmagadda and Dr. Szewczyk, two physicians who dedicated themselves to the betterment of our specialty," said James C. Eisenach, M.D., FAER President and CEO.
THE FOUNDATION FOR ANESTHESIA EDUCATION AND RESEARCH
The Foundation for Anesthesia Education and Research (FAER) is a related organization of the American Society of Anesthesiologists. For over 30 years, FAER has been dedicated to developing the next generation of physician-scientists in anesthesiology. Charitable contributions and support to FAER help fuel the future of anesthesiology through scientific discovery. Funding priorities include: Research, Education, and Training. FAER has awarded more than $42 million in research grants since 1986. To make a donation, visit FAER.org/donate.