December 2, 2019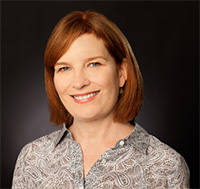 Dr. Pamela Flood, M.D., M.A., has made a commitment to the Foundation for Anesthesia Education and Research (FAER) to be the inaugural donor for our new Sponsor a Medical Student program. Funds from this program sponsor participants in the Medical Student Anesthesia Research Fellowship (MSARF) program. Sponsoring a medical student goes beyond simply providing funds. Donors to this program get to personally provide one-on-one mentorship to these medical students and will directly help them navigate their first steps into the world of anesthesia research. Championing the Sponsor a Medical Student program is a testament to Dr. Flood's support of anesthesiology as a specialty and her dedication to developing the next generation of physician-scientists in anesthesiology.
We were fortunate enough to speak with Dr. Flood about her own research journey and her involvement with FAER.
"My research has followed a broad trajectory from early training in neuroscience when my research work was directed to understanding the effects of anesthetic agents on nicotinic receptors in the brain," said Dr. Flood. "We found that volatile anesthetics actually had pain enhancing effects by inhibiting central nicotinic receptors at very low doses that persist for some time after emergence into the recovery period. These findings in cells were followed by work in animal models, and finally clinical trials that confirmed our more basic data (my first clinical trial was supported by FAER). I am very grateful that FAER had the confidence in me to support that big jump from an animal model to a clinical trial."
Research is vital to the growth of anesthesiology as a specialty. The continuation of such research is reliant on establishing a pipeline from medical students to physician-scientists. A crucial step in creating this pipeline is sparking medical students' interest and investment in anesthesiology. Given this, we wanted to know what pushed Dr. Flood to pursue anesthesiology in the first place.
"I was fortunate to go to Medical School at Columbia University where there is an outstanding Anesthesiology program. We had a required Anesthesiology rotation during our third year in medical school where I found kindred spirits who had a passion for patient care and research. It helped that they were also very smart and a lot of fun."
Dr. Flood's experience shows how significant it can be to expose medical students to anesthesia early in their career. Firsthand exposure can be the deciding factor for these medical students when choosing where their focus will lie.
"Most medical students are not as fortunate as I am to have gone to medical school somewhere that has a compulsory Anesthesiology rotation. Without that, I may not have realized the extensive role that Anesthesiologists play in perioperative medicine or known about the research and educational opportunities that exist in our 'OR laboratory' and extensive databases."
By Sponsoring a Medical Student with her generous donation, Dr. Flood herself can help to enrich the medical student's interest in anesthesia research through the one-on-one mentorship this program offers. By extension, this program will show donors the tangible results of their gifts at work. In Dr. Flood's own words: "It gives me a lot of pleasure to watch the students and trainees with whom I have worked develop into outstanding professionals who are doing important things."
Support like Dr. Flood's is imperative to FAER's mission and we would like to sincerely thank her for sponsoring a medical student. We cannot express how excited we are to have such an outstanding physician-scientist to champion this program.
"These young doctors bring the creativity and energy that is the future of our specialty. We all celebrate research and education. It is time to put our money toward the issues that our mouths support."
Sponsoring a medical student involves pledging to donate $5,000 a year for three years. Further information can be found on the Sponsor a Medical Student Pledge Form. Those interested in sponsoring a medical student can also reach out to Kari Pantol, FAER Development Manager, with questions at karipantol@faer.org or 847-268-9239
"We need to invest in the future. Many of us have benefitted from the vision of FAER. It is our time to give back."
-Pamela Flood, M.D.