Swimming with Sharks: How Anesthesiologist Inventors
Can Move Their Ideas Forward
Society for Technology in Anesthesia (STA) Annual Meeting
January 13, 2018
Turnbury Isle Miami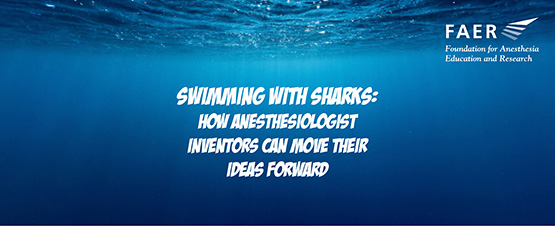 Thank you to all that attended FAER's half-day workshop on Saturday, January 13 at the 2018 STA Annual Meeting held in Miami, FL.
Anesthesiology has a long history of innovation, entrepreneurship and close interactions between academicians, private practitioners and industry to bring new concepts to the clinical arena and better care for our patients. Using a panel format, inventors presented their ideas to industry experts who are involved in the development of such innovations. The audience learned about the multiple steps involved in the process and provide resources for those who hope to advance their practice through innovation.
Congratulations to Sean Runnels, M.D., Assistant Professor at University of Utah, Department of Anesthesiology, winner of Swimming with Sharks award: Technology Version, "Articulating Boogie with Intuitive Depth Control."
"Winning the Swimming with Sharks award was not only great validation for our medical devices, but also a fitting tribute to Ted Stanley as he was a key mentor and advisor for me. These devices would not exist without his generous time, advice and encouragement. Thank you as well to Steven Shafer for your time and frank advice as a mentor for the competition." ~ Sean Runnels, M.D.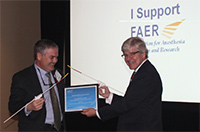 Sean Runnels, M.D. (left) accepting Swimming With Sharks award from Steven Shafer, M.D. (right)
We would like to thank the following individuals for presenting their ideas at SWS in Miami and wish them well in their continued efforts in finding commercial success and improving patient care:
Orlando Hung. M.D., FRCPC
Barrett Larson, M.D. / Elizabeth Zambricki, M.D., M.B.A. (Co-Presenter)
Arthur Wallace, M.D., Ph.D.
Thank you
GOLD LEVEL SPONSOR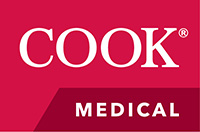 FAER is pleased to recognize Cook Medical for their support of the "FAER One-Day Panel at the 2018 STA Annual Meeting Swimming with the Sharks" on January 13, 2018.