Mentored Research Training Grant (MRTG)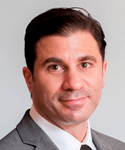 T. Anthony Anderson, Ph.D, M.D.
Institution: Stanford University School of Medicine
Type of Grant: MRTG-Clinical and Translational
Start Date: 1/1/19
Project Title: Modulation of Acute and Chronic Pain Using Focused Ultrasound on the Peripheral Nervous System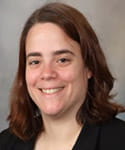 Victoria M. Bedell, M.D., Ph.D. (2019 Grant Recipient)
Institution: University of Pennsylvania
Type of Grant: MRTG
Start Date: 7/1/20
Project Title: Anesthetic Effects on Mitochondrial Localization During Neural Development in Zebrafish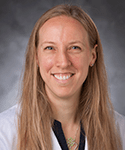 Anne D. Cherry, M.D.
Institution: Duke University
Type of Grant: MRTG-Basic Science
Start Date: 7/1/18
Project Title: Interface of Mitochondrial Quality Control and Immune Activation in Heart Transplant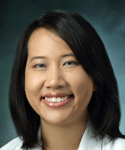 Tina L. Doshi, M.D., M.H.S.
Institution: Johns Hopkins University
Type of Grant: MRTG-Clinical and Translational
Start Date: 1/1/19
Project Title: Novel Biomarkers and Pain Phenotypes in Trigeminal Neuralgia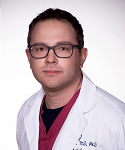 Adam Gerber, M.D., Ph.D. (2019 Grant Recipient)
Institution: Columbia University Medical Center
Type of Grant: MRTG
Start Date: 1/1/20
Project Title: Attenuation of Lung Injury with an Inhaled Matrix Metalloproteinase Inhibitor
Benjamin F. Gruenbaum, M.D. (2019 Grant Recipient)
Institution: Yale University School of Medicine
Type of Grant: MRTG
Start Date: 7/1/19
Project Title: Neuronal Mechanisms of Unconsciousness in an Absence Seizure Model
Thomas T. Joseph, M.D., Ph.D.
Institution: University of Pennsylvania
Type of Grant: MRTG-Basic Science
Start Date: 7/1/18
Project Title: Anesthetic Interactions with Ryanodine Receptor 1 in Malignant Hyperthermia
Vesela P. Kovacheva, M.D., Ph.D. (2019 Grant Recipient)
Institution: Brigham and Women's Hospital
Type of Grant: MRTG
Start Date: 9/1/19
Project Title: Genome Wide Association Study of Patients with History of Postpartum Hemorrhage
Li Li, M.D., Ph.D. (2019 Grant Recipient)
Institution: University of Washington
Type of Grant: MRTG
Start Date: 1/1/20
Project Title: Deciphering the Locus Coeruleus-Thalamic Circuit in Anesthetic Emergence
Michael P. Puglia, II, M.D., Ph.D. (2019 Grant Recipient)
Institution: University of Michigan
Type of Grant: MRTG
Start Date: 1/1/20
Project Title: Connectivity and Complexity During General Anesthesia in the Developing Brain
Lisa Q. Rong, M.D.
Institution: Weill Medical College of Cornell University
Type of Grant: MRTG-Clinical and Translational
Start Date: 1/1/19
Project Title: Mitral Apparatus Tissue Characterization for Prediction of Anesthesia-induced Changes and Mid-term Success After Surgical and Percutaneous Mitral Valve Repair
Seyed A. Safavynia, M.D., Ph.D. (2019 Grant Recipient)
Institution: Weill Medical College of Cornell University
Type of Grant: MRTG
Start Date: 7/1/19
Project Title: Probing the Neural Mechanisms of Post-Anesthesia Care Unit Delirium Using Functional Near-Infrared Spectroscopy
Vafi Salmasi, M.D.
Institution: Stanford University School of Medicine
Type of Grant: MRTG-Health Services Research
Start Date: 8/1/18
Project Title: Comparing Effectiveness of Duloxetine and Desipramine in Patients with Chronic Pain: A Pragmatic Randomized Controlled Trial Using Point of Care Randomization
Co-funded by the Society of Academic Associations of Anesthesiology and Perioperative Medicine (SAAAPM)
Yu Shi, M.D., M.P.H.
Institution: Mayo Clinic
Type of Grant: MRTG-Clinical and Translational
Start Date: 7/1/18
Project Title: Longitudinal Assessment of Affect, Behavior, and Cognition in Children Undergoing General Anesthesia
Loren Smith, M.D., Ph.D.
Institution: Vanderbilt University Medical Center
Type of Grant: MRTG-Clinical and Translational
Start Date: 1/1/18
Project Title: High Density Lipoprotein Particle Characteristics and the Risk of Acute Kidney Injury After Cardiac Surgery
Mieke A. Soens, M.D. (2019 Grant Recipient)
Institution: Brigham and Women's Hospital
Type of Grant: MRTG
Start Date: 2/1/20
Project Title: The Role of Specialized Pro-resolving Mediators in the Development of Persistent Post-Surgical Pain
Brittney Williams, M.D. (2019 Grant Recipient)
Institution: University of Maryland Baltimore
Type of Grant: MRTG
Start Date: 3/1/20
Project Title: Role of TLR7 in Platelet Activation and Dysfunction in Sepsis
APSF/FAER Mentored Research Training Grant (MRTG)
Alexander F. Arriaga, M.D., M.P.H., Sc.D. (2019 Grant Recipient)
Institution: Brigham and Women's Hospital
Type of Grant: APSF/FAER MRTG
Start Date: 9/1/19
Project Title: Increasing the Frequency of Debriefing after Perioperative Crises: Altering Trajectories that Impact Provider Burnout and Wellness
Research Fellowship Grant (RFG)
Michael J. Devinney, M.D., Ph.D.
Institution: Duke University
Type of Grant: RFG
Start Date: 1/1/19
Project Title: The Association of Obstructive Sleep Apnea with Postoperative Cognitive Dysfunction and Neuroinflammation
Stephan G. Frangakis, M.D., Ph.D. (2019 Grant Recipient)
Institution: Duke University
Type of Grant: RFG
Start Date: 1/1/20
Project Title: Analgesic Effects of Perioperative Propranolol Administration for Spine Surgery
Elizabeth Railey White, M.D., Ph.D. (2019 Grant Recipient)
Institution: University of Pennsylvania
Type of Grant: RFG
Start Date: 1/1/20
Project Title: Identification of Molecular Targets of Fropofol-Induced Cardiac Depression with the Novel Photoaffinity Label ortho-azi-fropofol
Yifan Xu, M.D., Ph.D. (2019 Grant Recipient)
Institution: Oregon Health and Science University
Type of Grant: RFG
Start Date: 1/1/20
Project Title: Modulation of Microvascular Blood Flow and Stroke Outcome via GPR39
Research in Education Grant (REG)
Thomas J. Ebert, M.D., Ph.D
Institution: Medical College of Wisconsin
Type of Grant: REG
Start Date: 7/1/18
Project Title: Beyond Milestones; Using Holistic Ratings to Evaluate Trainee Performance
James Matthew Kynes, M.D.
Institution: Vanderbilt University Medical Center
Type of Grant: REG
Start Date: 1/1/19
Project Title: The Effect of Simulation Combined with Booster Training on Long-term Clinical Performance for Caesarean Delivery in a Low-resource Setting
Supported in part by the Gertie Marx Endowment Fund
Allison J. Lee, M.D.
Institution:
Columbia University
Type of Grant:
REG
Start Date:
1/1/18
Project Title:
A Mixed Methods: RCT Comparing Two Methods of Debriefing for a Serious Game Designed to Teach Novice Anesthesia Residents (CA1) to Perform General Anesthesia for Emergency Cesarean Delivery
Supported in part by the Gertie Marx Endowment Fund
FAER/ABA Research in Education Grant (REG)
Benjamin H. Cloyd, M.D. (2019 Grant Recipient)
Institution: University of Michigan
Type of Grant: FAER/ABA REG
Start Date: 7/1/19
Project Title:Is Participation in Maintenance of Certification in Anesthesiology Associated with Clinical Outcomes?
GEMSSTAR Grant
Katie Schenning, M.D., M.P.H.
Institution: Oregon Health and Science University
Type of Grant: GEMSSTAR
Start Date: 8/1/18
Project Title: The Role of Alzheimer's Risk Factors in Cognitive Decline After Spine Surgery
Questions?
Contact the FAER office at (630) 912-2554 or FAER@faer.org.
Additional Grant Information