NEW! AAE Pre-conference: Climate Change: Anesthesia Practices are Feeling the Heat Too!

Thursday, January 25, 2018
Moderator: Genie G. Blough, M.B.A., FACMPE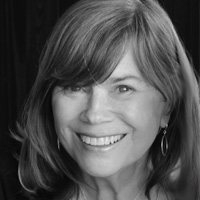 Focused interactive sessions for anesthesia administrators and executives to recognize changes in the healthcare environment, sources of risk and opportunities for change. Practice leaders will be able to identify changes and apply strategies in their practices to cope with, and excel against, challenging conditions. Qualifies for ACMPE credits!
Who should attend?
Physician anesthesia leaders
Anesthesia administrators
Anesthesia executives
What you'll learn:
How to identify threatening issues in the healthcare environment that directly or indirectly affect, or even threaten your practice.
Strategies to capitalize on practice strengths and learn ways to apply them.
How to use adaptive strategies to lead the practice through change and utilize take-away tools to help your practice thrive in unstable conditions.

View the Agenda [PDF]
ASA Membership Matters!
ASA now offers an educational membership category for Anesthesia Administrators and Executives. As a member, you will receive deep discounts on registration as well as other benefits throughout the year. Not a member or wish to renew your membership? Please contact ASA Member Services at (630) 912-2552 or click here for more information. Ready to join? Download the application.
Discounts Available!
ASA Members registered for the Thursday AAE Pre-conference, a Friday Pre-conference, and the Main Conference, will receive a deeply discounted package rate. Learn more.
Claim credit
The deadline for claiming credit for this live activity is December 31, 2018, 11:59 p.m. CT.
The American College of Medical Practice Executives (ACMPE), the certification and fellowship authority of MGMA, has been certifying medical practice executives for more than 60 years. Continuing education hours are granted for programs that include relevant content aimed at improving management competence and medical practice management knowledge. A cumulative total of 50 ACMPE CE credit hours is among the requirements for advancement to Certified Medical Practice Executive (CMPE) status. You may receive credit for continuing education taken up to one month prior to your nominee acceptance date. Once you have advanced to CMPE or Fellow status, you must earn and submit 50 hours of qualifying credit hours every three years to maintain your designation. One ACMPE credit is earned for every 60 minutes of educational contact, rounded down to the nearest 0.25.
Helpful Information
Sign up to be notified when PRACTICE MANAGEMENT™ 2019 registration opens!
Thank You!
ASA Industry Supporters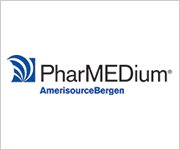 Thank You!
ASA Conference Supporters