USSA/AVAA Military Sessions & Events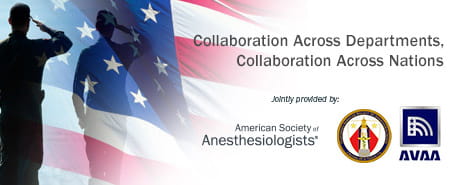 2018 Annual Uniformed Services Society of Anesthesiologists (USSA)/Association of Veterans' Affairs Anesthesiologists (AVAA) Annual Academic Meeting
Friday, October 12 | Hilton Union Square Hotel
The Uniformed Services Society of Anesthesiologists (USSA), in coordination with the Association of Veterans' Affairs Anesthesiologists (AVAA), cordially invites you to attend the 2018 USSA-AVAA Joint Military Academic Meeting on Friday, October 12, at the Hilton Union Square Hotel. Register now to participate in a day filled with learning including:
Educational sessions

Lectures

Case studies

Interactive hands-on workshops
You'll also have the opportunity to chat with vendors at the military exhibitor's forum being held on-site during the meeting.
2018 USSA Dining Out Dinner
7 - 10 p.m.

Sunday, October 14 | Marines' Memorial Club and Hotel
609 Sutter St. San Francisco | (415) 830-9134 | www.marineclub.com
Join us for an evening of formal dining with your military comrades and guests at the Marines' Memorial Club. More details will be posted soon. This event requires registration.
2018 AVAA Business Dinner
Saturday, October 13
You're cordially invited to attend the 2018 AVAA Business dinner. More details will be posted soon. This even requires registration.
Check back soon for the 2018 USSA-AVAA Annual Academic Meeting agenda.
Meeting registration and the housing block opens in June. Sign up now to be notified when registration opens.

To learn more, please contact ASA staff.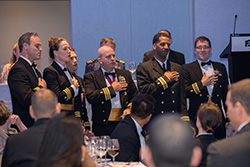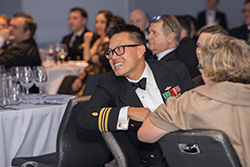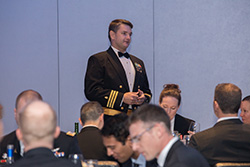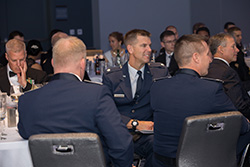 Helpful Information
#ANES18 registration opens in June.
Notify me
Submissions
Learn more about submission opportunities
Submission Info
Thank You Industry Supporters
Whose contributions allow the American Society of Anesthesiologists® to create world-class education and resources to improve patient care and outcomes.

Thank You Annual Meeting Supporters