Since 1986, the Foundation for Anesthesia Education and Research (FAER) has funded more than $55 million in research grants and programs. Below is a list of our 2019 grant recipients.
Elevator Pitch Videos 2023 2022 2021 2020 2019 2018 2017 2016
2019 Grant Recipients
Alexander F. Arriaga, MD, MPH, ScD
APSF-FAER Mentored Research Training Grant
Primary Mentor: Angela M. Bader, MD, MPH
Increasing the Frequency of Debriefing after Perioperative Crises: Altering Trajectories that Impact Provider Burnout and Wellness
Brigham and Women's Hospital
Boston, MA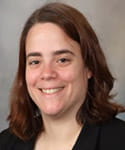 Victoria M. Bedell, MD, PhD
Mentored Research Training Grant
Primary Mentor: Roderic G. Eckenhoff, MD
Anesthetic Effects on Mitochondrial Localization During Neural Development in Zebrafish
University of Pennsylvania
Philadelphia, PA
Benjamin H. Cloyd, MD
FAER-ABA Research in Education Grant
Primary Mentor: Lauryn R. Rochlen, MD
Is Participation in Maintenance of Certification in Anesthesiology Associated with Clinical Outcomes?
University of Michigan
Ann Arbor, MI
Stephan G. Frangakis, MD, PhD
Research Fellowship Grant
Primary Mentor: William Maixner, DDS, PhD
Analgesic Effects of Perioperative Propranolol Administration for Spine Surgery
Duke University
Durham, NC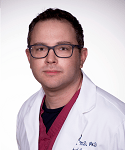 Adam Gerber, MD, PhD
Mentored Research Training Grant
Primary Mentor: Jeanine D'Armiento, MD, PhD
Attenuation of Lung Injury with an Inhaled Matrix Metalloproteinase Inhibitor
Columbia University Medical Center
New York, NY
Benjamin F. Gruenbaum, MD
Mentored Research Training Grant
Primary Mentor: Hal Blumenfeld, MD, PhD
Neuronal Mechanisms of Unconsciousness in an Absence Seizure Model
Yale University School of Medicine
New Haven, CT
Vesela P. Kovacheva, MD, PhD
Mentored Research Training Grant
Primary Mentor: Richa Saxena, PhD
Genome Wide Association Study of Patients with History of Postpartum Hemorrhage
Brigham and Women's Hospital
Boston, MA
Li Li, MD, PhD
Mentored Research Training Grant
Primary Mentor: Michael Bruchas, PhD
Deciphering the Locus Coeruleus-Thalamic Circuit in Anesthetic Emergence
University of Washington
Seattle, WA
Michael P. Puglia, II, MD, PhD
Mentored Research Training Grant
Primary Mentor: George A. Mashour, MD, PhD
Connectivity and Complexity During General Anesthesia in the Developing Brain
University of Michigan
Ann Arbor, MI
Seyed A. Safavynia, MD, PhD
Mentored Research Training Grant
Primary Mentor: Nicholas D. Schiff, MD
Probing the Neural Mechanisms of Post-Anesthesia Care Unit Delirium Using Functional Near-Infrared Spectroscopy
Weill Medical College of Cornell University
New York, NY
Mieke A. Soens, MD
Mentored Research Training Grant
Primary Mentor: Charles N. Serhan, PhD, DSc
The Role of Specialized Pro-resolving Mediators in the Development of Persistent Post-Surgical Pain
Brigham and Women's Hospital
Boston, MA
Elizabeth Railey White, MD, PhD
Research Fellowship Grant
Primary Mentor: Roderic G. Eckenhoff, MD
Identification of Molecular Targets of Fropofol-Induced Cardiac Depression with the Novel Photoaffinity Label ortho-azi-fropofol
University of Pennsylvania
Philadelphia, PA
Brittney Williams, MD
Mentored Research Training Grant
Primary Mentor: Wei Chao, MD, PhD
Role of TLR7 in Platelet Activation and Dysfunction in Sepsis
University of Maryland Baltimore
Baltimore, MD
Yifan Xu, MD, PhD
Research Fellowship Grant
Primary Mentor: Nabil Alkayed, MD, PhD
Modulation of Microvascular Blood Flow and Stroke Outcome via GPR39
Oregon Health and Science University
Portland, OR