ANESTHESIOLOGY Annual Meeting OnDemand
ANESTHESIOLOGY 2018 is the most comprehensive forum for professional development available in this dynamic specialty.  Even if you were unable to attend or couldn't attend every session, you can obtain comprehensive, convenient access to the cutting-edge insights at your fingertips. Access approximately 400 hours of presentations and earn continuing education credits with ANESTHESIOLOGY Annual Meeting OnDemand.
Shop Now
Helpful Information
All credits must be claimed by Dec. 31, 2018 - there will be no extensions.
Claim credits
Notify me 2019
ASA Membership Matters
ASA members receive deep discounts on registration. Join today!
Sign up to live stream four popular sessions.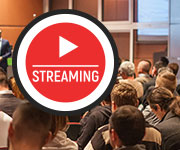 Thank You Industry Supporters
Whose contributions allow the American Society of Anesthesiologists® to create world-class education and resources to improve patient care and outcomes.

Thank You Annual Meeting Supporters