Videos from ANESTHESIOLOGY 2017 Featured & Plenary Sessions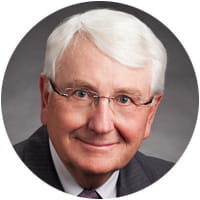 Ellison C. Pierce Lecture: Anesthesia Patient Safety: Closing the Gap Between Perception and Reality
Presented by: Robert K. Stoelting, M.D.
What started with a vision that "no patient shall be harmed by anesthesia" which quickly became what is now the Anesthesia Patient Safety Foundation. Join us for a review of patient safety initiatives and discover the steps necessary to reduce adverse events in the perioperative period. Strategies for closing the gap between the perception of safety and the reality that much remains to be accomplished will also be discussed.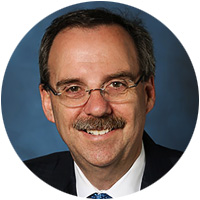 Emery A. Rovenstine Memorial Lecture: Quality Anesthesia: Medicine Measures – Patients Decide
Presented by: Lee A. Fleisher, M.D.
Gain insights about the history of quality measurement within anesthesia that began in 1935 with the establishment of the Anesthesia Study Commissions by Henry S. Ruth, M.D., through modern studies of quality and outcomes related to anesthesia, including the Confidential Enquiries in England. Different measures of quality will be discussed including those developed by ASA and utilized by federal bodies to measure and incentivize anesthesiologists. With the rise of consumerism in medicine, the need to focus on patient-centered outcomes and desires has become critical. This includes the concept of shared accountability for outcomes which we have traditionally not viewed as under our purview. As one example, the brain health initiative has the potential for anesthesiologists to assume leadership in patient education, preparation and perioperative strategies to ensure cognitive recovery after surgery.
John W. Severinghaus Lecture on Translational Science: Electroencephalography in Anesthesiology: Past, Present and Future
Presented by: Emery N. Brown, M.D., Ph.D.
Hans Berger made the first electroencephalogram (EEG) recordings of humans in 1929. Eight years later, F.A. Gibbs, W.A. Gibbs and W.G. Lennox published "Effect on the electroencephalogram of certain drugs which influence nervous activity." In this work, the authors described their use of the EEG to study different states of altered arousal in patients receiving a broad range of anesthetic and non-anesthetic drugs. This year marks 80 years since the publication of this seminal paper. During this time, the EEG has been studied extensively to help understand the neurophysiology of how anesthetics act in the brain to create the states of general anesthesia and also as a way to define markers of general anesthesia useful for monitoring patients' brain states during surgery.
In the 2017 Severinghaus Lecture, Dr. Brown will review some of the historical milestones in the use of the EEG as a basic science tool to understand the neurophysiology of general anesthesia and as a clinical tool for monitoring patients receiving anesthesia care. The lecture will be divided into four parts. Part 1 will review the early studies of the EEG to identify signatures of anesthetic agents. Part 2 will focus on research establishing use of EEG signatures as a way to track the brain states of patients under general anesthesia. In part 3, Dr. Brown will discuss the development and use of EEG-based indices to monitor the brain states of patients receiving general anesthesia. And in part 4 he will discuss the rolethe EEG is currently playing in the development of systems neuroscience paradigms to understand the mechanisms of anesthetic action and to develop new strategies for monitoring the brain states of patients receiving general anesthesia and sedation.

Helpful Information
#ANES18 registration opens in June.
Notify me
ASA Membership Matters
ASA members receive deep discounts on registration. Join today!
Submissions
Learn more about submission opportunities
Submission Info