GHO creates programs to enhance anesthesia education, training and care worldwide.
Worldwide, Safe Anesthesia Practice
The Global Humanitarian Outreach mission, simply put, is to enhance, support, educate, represent and collaborate for safe anesthesia practice worldwide.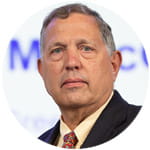 Mark W. Newton, M.D.
Congratulations to Mark W. Newton, M.D. winner of the 2016 Nicholas Greene, M.D. Humanitarian Award. Learn more ›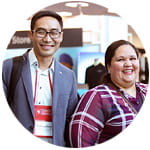 ASA Monitor Feature
ASA's Global Scholars Program features emerging anesthesiology leaders from Honduras, Mongolia and Zambia. Read more ›
January 11, 2017
Anesthesiologist needed for 1 week humanitarian visit to Haiti March 26th – April 1st. St Lukes Foundation Hospital outside of Port au Prince. Well-established operating rooms with mostly elective surgery and mostly regional anesthesia techniques expected. Committed group includes general surgeon experienced in Haitian missions and CRNA new to mission work. See http://www.stlukehaiti.org/volunteer for information. Please contact Dr John Mayberry, Boise, ID at john.mayberry@saintalphonsus.org or 503-330-7728.
November 28, 2016
The American Society of Anesthesiologists Global Humanitarian Outreach (GHO) committee is pleased to announce the application cycle for the 2017-2018 scholarship program for U.S. Anesthesiology residents to spend a month in a resource poor setting. The site for the rotation will be a CURE Hospital in Ethiopia, Uganda, Malawi or Kenya or a GHO affiliated site in Rwanda or Guyana. Covered expenses include travel, lodging, meals, visa, vaccinations and medical insurance. For more information visit our program page.
November 3, 2016
The GHO Overseas Teaching Program in Rwanda will begin recruiting for the 2018 program soon. For more information visit our program page.
November 3, 2016
The ASA - GHO has partnered with the Canadian Anesthesiology society to provide educational support through a new Overseas Teaching Program in Georgetown, Guyana. Volunteers are needed. Visit the program page for more information. Read more about the current program in the November ASA Monitor article.
May 14, 2016
PCRF is a 20-year-old American nonprofit humanitarian medical relief organization which arranges volunteer missions to treat sick or injured children, regardless of religion or politics (pcrf.net). We are looking for volunteers in anesthesia to join our missions in the Middle East. We cover all expenses, logistics, and accommodations. For more information on joining a surgical team, please contact Steve Sosebee at pcrf1@pcrf.net.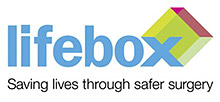 The GHO Committee in collaboration with the ASA Charitible Foundation supports Lifebox by raising awareness about the need for pulse oximeters, and by providing education, training and follow up throughout Latin American.