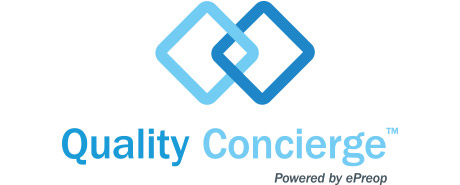 NEW! AQI has collaborated with ePreop to provide proven data collection tools with Quality Concierge, which helps practices avoid CMS penalties under MIPS and MACRA, prepare for value-based payment models and report seamlessly. The proven reporting platform integrates with most major anesthesia billing services and EHRs and can be used in non-integrated environments. Quality Concierge is a complete quality analytics solution, with tracking and reporting tools that measure compliance across the entire perioperative continuum. Real-time provider and administrative dashboards help generate data and allow you to document your practice improvement activities.
You also will have access to:
Anesthesia Apps
Simple access to everything you already use—from scheduling and billing to patient satisfaction and your EHR. Everything you need for your practice on any device, with one simple login.
Secure Messaging
HIPAA-compliant communication between colleagues and with billing companies from mobile devices, phones and computers.
EHR/AIMS Connect
Search no more. Data you care about is aggregated from most major EHRs, community health records, clinical repositories, faxes and AIMS platforms. Helping You Connect with Everything That Matters in Your Practice.